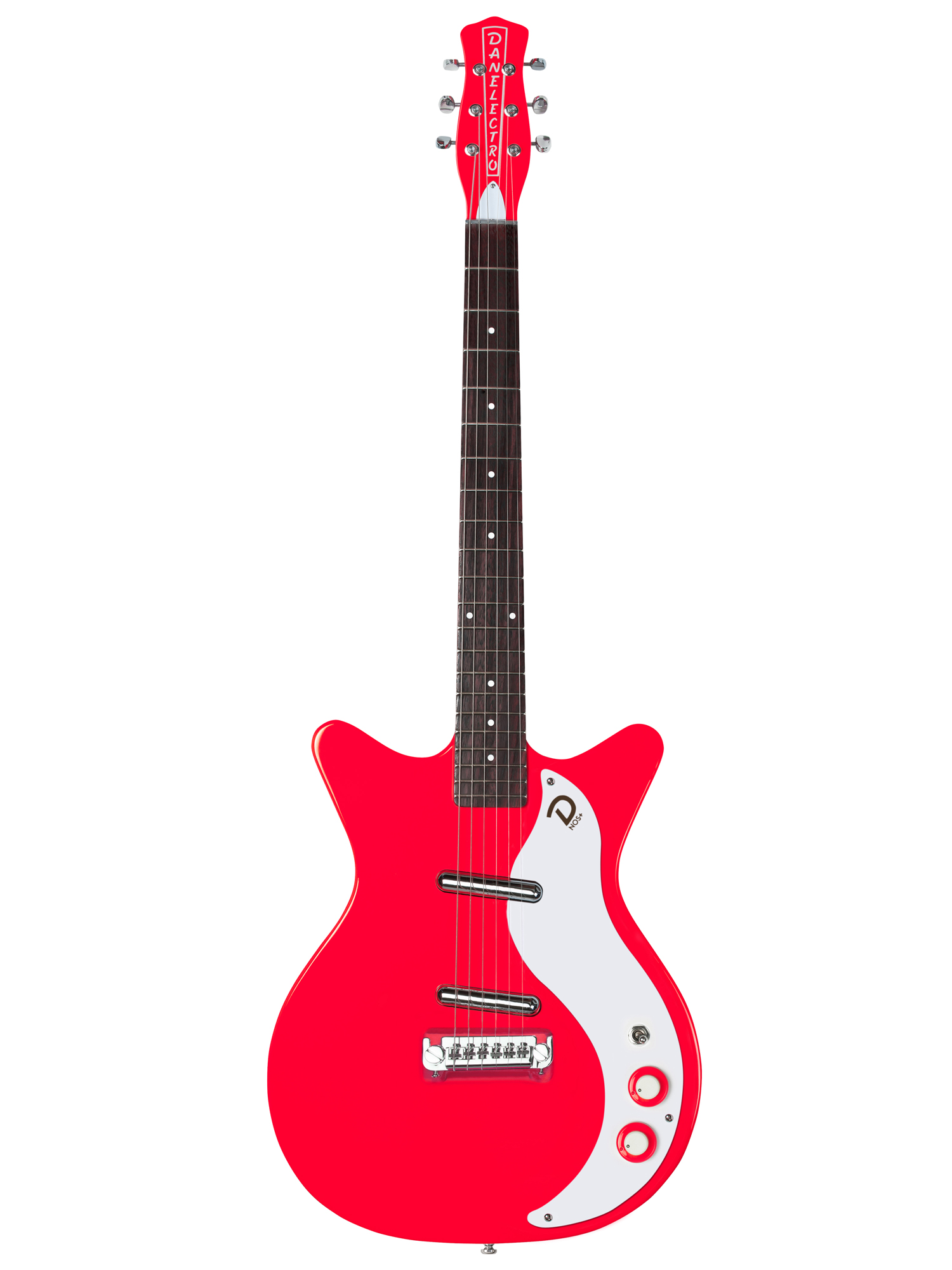 '59M NOS+
Danelectro's most famous guitar, now with NOS+ pickups! A new pickup which retains the character of the original NOS pickups but with better highs, punchier mids, and solid lows. A must-have for any player serious about tone.
Double cutaway

Shorthorn shape

Scale length: 25″

Number of frets: 21

Width of the neck at the nut: 1 & 5/8 inches

Fully adjustable wraparound bridge

2 NOS+ lipstick® pickups

2 stacked tone & volume controls

3-way pickup selector

Made in Korea - fabulous build quality

Available in hot vintage colors: Right on Red, Baby Come Back Blue (Aqua), Go-Go Blue, Outta Sight White, Aged White, Orange-Adelic, Black, Seafoam Green, Racing Green, Copper, Lefty Black, Lefty Seafoam Green*

Hear it! Scroll down for audio courtesy of Danelectro®

Shipping & Returns information HERE
*This model is also available in Lefty Black & Lefty Seafoam Green - please select in dropdown menu.